Caribbean Sea Gable
I think I have everything straighted out in regards to the size I want. I am now going to start with a clean slate. Here is a photo of my yarn choice: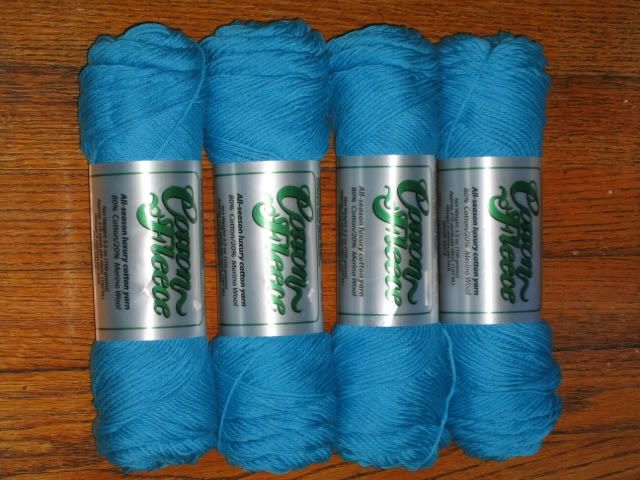 Brown Sheep Cotton Fleece
Caribbean Sea (CW520)
After a few false starts, my yarn has been frogged and re-wound into lovely little cakes (they stack better... and I'll use
any
excuse to use my ball winder). I'm using size 7 Denise needles since that's the size where I'm getting the gauge. Plus, I like the fact that I can try it on for size whenever I feel like it just by adding a cord with the extender.
I originally cast-on with the medium in mind. A big
thank you
to
Jenny
for clearing up and calculating the
math
for all the sizes. I've decided to knit the large. I also decided to write everything out round-by-round. I tried to post it here, but the current Blogger settings didn't format my table properly (no biggie). If anyone is interested, you can see the method to my madness
here
.