Loving this little sweater and I am so looking forward to wearing it. I am using Cotton Fleece in Victorian Pink and this is my progress thus far: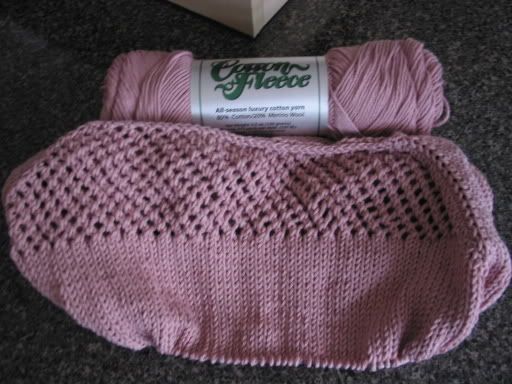 I am still working on the increase section and trying to decide if the lace section is long enough. If not, I'll rip back and insert more lace rows.
The only change I might have to make is to increase around the hip area to accommodate my slightly larger hips. No biggie. Maybe I'll get to wear this to the Maryland Wool & Sheep Festival next week? I'm keeping my fingers and toes crossed.